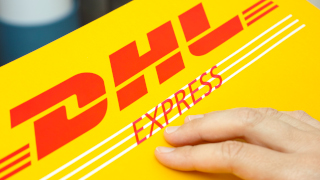 On October 5th from 6:30-7:30 p.m., the APICS Seton Hall Student Chapter along with the Greater North Jersey Chapter, will discuss the "Impact of COVID 19 on Global Distribution and Transportation." The discussion will focus on the adjustments the DHL Group, the world's leading logistics company, has had to make in recent months, how the CN/US trade has changed global business, and how E-Commerce has been affected by COVID 19.
The discussion will be led by the DHL head of Sales, Fadi Adel, and the Senior Sales Executive, Peter Bakaletz. 
Fadi Adel, DHL Head of Sales:
Mr. Adel graduated from the University of Alexandria in Egypt with a B.C. in Business Administration and Accounting. He is the recipient of DHL Global Forwarding's 2018 STAR Award for outstanding growth and business development in Trade Lane Management.
Peter Bakaletz, Senior Sales Executive:
Mr. Bakaletz is a graduate of Montclair State University with a B.S. degree in Applied Mathematics, with a concentration in Operations Research. He is currently a Senior Sales Executive with DHL Global Forwarding, providing customized, cost effective solutions to customers in the Northern New Jersey area.
This event is part of Seton Hall APICS's Fall Supply Chain Speaker Series. It is open to the Seton Hall community and the general public. You can attend the event by clicking here or dialing in at the below details.
+1 908-512-7307 United States, Elizabeth (Toll)
Conference ID: 639 766 402#